Let me just say this: Grand Canyon is a must see. It was so amazing and I had a hard time grasping the enormity of it all. It is hard to explain. You have to be there and see it with your own eyes.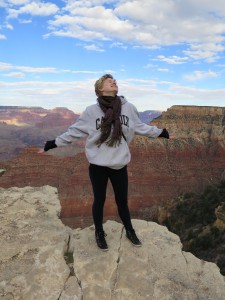 So the story. My friend Abel and I continued our road trip from Las Vegas to Grand Canyon. Along route 66 in our beautiful mustang. I can now say I've been in three states in the US. California, Nevada and Arizona. A lot of desert, but different and cool roads to travel.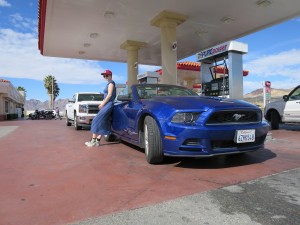 When we arrived to Grand Canyon it was pretty late so we had to layer pretty soon to keep us from freezing. The temperature dropped extremely fast. We walked along the edges of the plateau and climbed out on rocks as far as possible. We then watched the sunset over the canyon. Just magical.